We Care About Our Patients

Merrick Physical Therapy provides treatment for pediatrics to adults for a wide range of patients ranging from individuals with chronic or acute pain, athletes, post-operative surgery patients, neurologic conditions, sports injures and strengthening for those who experienced a work related injury. Our professional staff is dedicated to giving our patients the attention and encouragement needed to successfully recover from their injury or condition.
At Merrick Physical Therapy, our treatment methods are personalized, and our staff provides one-on-one therapy sessions to ensure that our patients are as comfortable and at-ease as possible. Each of our highly trained physical and sports therapists take the time and effort to familiarize themselves with our patients and their injury history, which in turn allows for a more personalized treatment program that is specifically designed to fit the needs of each patient.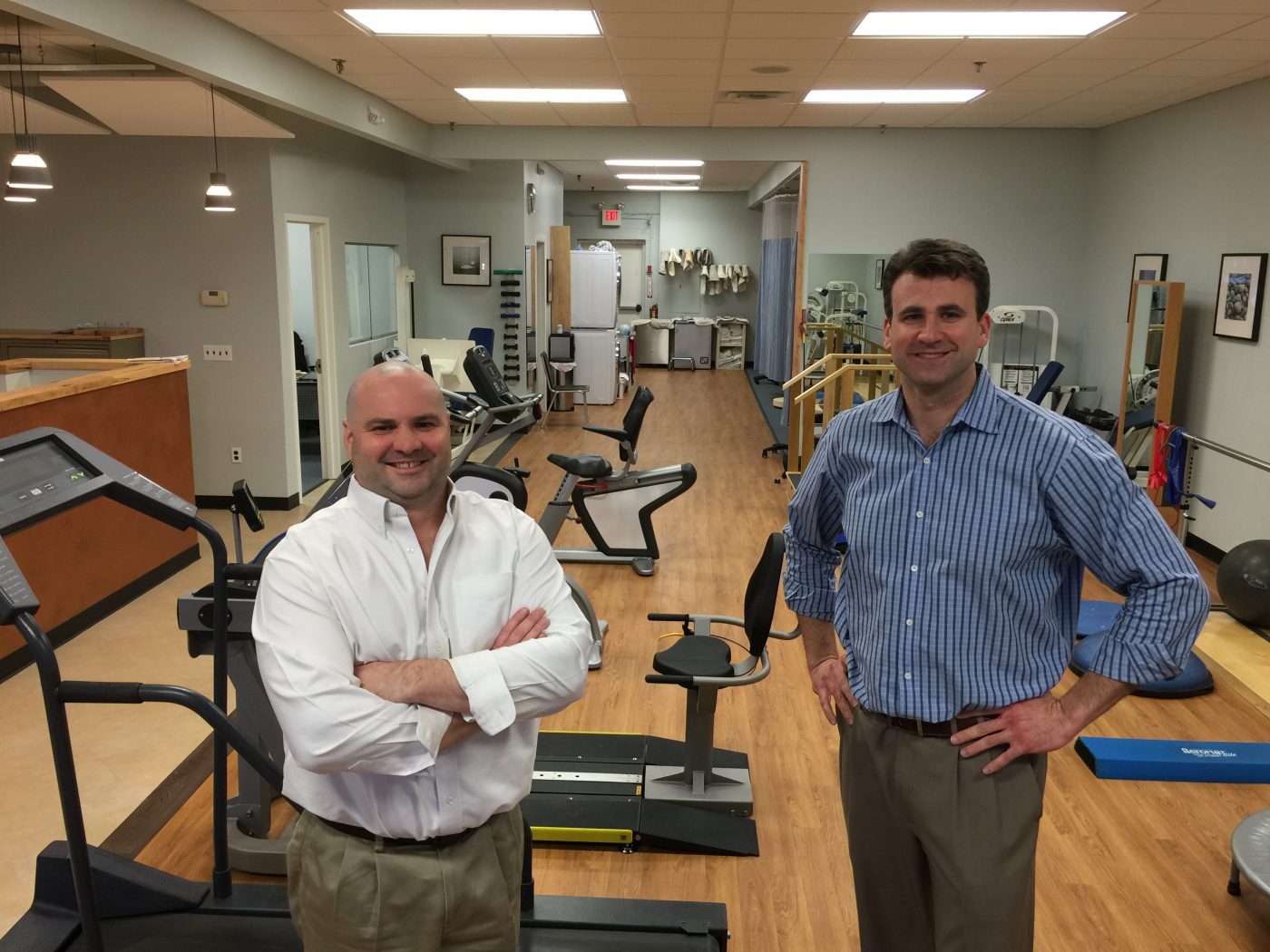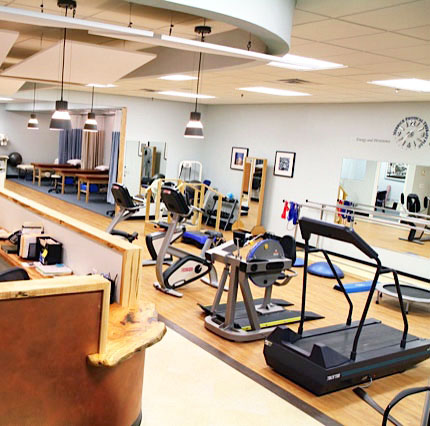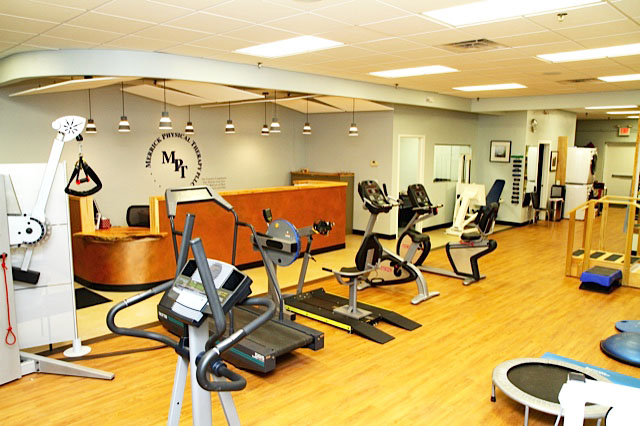 Some of our services at Merrick Physical Therapy include the treatment for:
Arthritis
Repetitive Strain
Overuse Injuries
Postural Dysfunction
Chronic Neck Pain
Chronic Back Pain
Pre & Post-Operative Care
Diabetic Neuropathy
Whiplash
Ankle Injury
Headaches
Athletic Injuries
MVA - Motor Vehicle Accident
Pediatric Injuries
Workers Comp. Injuries
Hip Injury
Knee Injury
Shoulder Injury
Pediatric
Neurologic Conditions
Sports Injuries
Torticollis
Foot Injury
Biodex Balance Training
Biodex Gait Trainer
Balance Impairments
Hip Arthroscopy
The training equipment we use at both the Merrick and Greenlawn treatment sites are state of the art physical rehab and sports injury systems.
Read More - The Biodex Balance System
Therapy For: Balance, Sports Related Injuries
and  Surgical Rehabilitation
Improve your balance and muscle tone for sports or after surgery.
The Biodex Balance System SD was designed to meet the needs of everyone looking to improve balance, increase agility and develop muscle tone for sports. It provides fall-risk information enabling our therapists to establish a personalized conditioning program, especially for older adults and lower extremity patients.  With the assistance of the Balance System SD, we can increase a patient's mobility, address fall risk, improve balance, develops muscle tone and increase overall agility.  We now can help to reduce the risk of falling, and can rehabilitate total hip and knee replacement patients, as well as a wide array of orthopedic and neurological conditions to improve overall mobility.
One's independence can be directly related to walking speed. Older adults typically display a slower walking speed, with shorter steps, varied in length. These are all factors related to falls. With the assistance of the Biodex Balance System, our physical therapists can help strengthen and build muscles.
Sports Medicine/Orthopedic
As we assess sports related injuries and surgical rehabilitation, we can now assist an athlete's performance by analyzing the Biodex Balance System's reporting and concentrate on weaknesses and challenges patients experience and improve them.
Merrick Physical Therapy uses the Biodex Balance System to help with sports strengthening of muscles.
Read More About The Biodex Gait Trainer
Therapy For: Walking, Limbs, Stroke
and Traumatic Brain Injury
We identify the issues that  created the problem then develop a plan with our patients on how the treatment will be performed
The Biodex Gait Trainer is more than a treadmill and is suitable for all rehabilitation pathologies. It is designed with an instrumented deck that issues both audio and visual real-time biofeedback to prompt patients into their correct gait pattern. Step length, step speed and right-to-left time distribution (step symmetry) are directly addressed.
The open-platform design enables our therapists to assist limb advancement when. The equipment is quiet, non-intimidating and assists our therapists with the treatment of each patient. Real goals are monitored and progress reported for each patient.
With the aid of the Biodex Gait Trainer and our physical therapists in Greenlawn and Merrick, we develop symmetrical gait by improving step length, step speed and right to left time distribution for:
Older Adult Patients
Orthopedic Patients
Stroke/Traumatic Brain Injury
Spinal Cord Injury
Amputation of a Lower Extremity
Parkinson's Disease
Neurologic Patients
Vestibular Patients
The Biodex Gait Trainer assists our therapists with rehabilitation of stroke victims.

Read More - Cold Compression Therapy
Relief of Pain and Swelling Through
Compression and Cold Therapy
Comfortable and safe, the cold compression therapy we offer at Merrick Physical Therapy will help with all injury needs.
Using innovative ACCEL™ technology, Game Ready® enables the simultaneous circulation of ice water and pneumatic progressive compression through anatomically specific wraps, uniquely integrating proven cold and compression therapies in a dual-action treatment system that sets a new standard of care in injury and post-op recovery.
Giving patients the upper hand against swelling and pain, Game Ready's active pneumatic compression and adjustable cold therapies can help speed and enhance the body's natural repair mechanisms.
Whether it's a sports injury or post orthopedic surgery, Game Ready helps to accelerate recovery because:
It's clinically proven, evidence-based efficacy.
Increases patient satisfaction – patients look for Game Ready by name.
Reduces pain and swelling so patients work harder in PT.
No medication side effects.
Comfortable and safe.
Medical billing/insurance coverage support services.
Game Ready features patented ACCEL™ Technology (Active Compression and Cold Exchange Loop) to help accelerate recovery. Integrated active compression and cold therapies reduce pain and swelling, reduce muscle spasms, enhance lymphatic function, and encourage oxygenated blood flow – all to stimulate natural healing.
For acute musculoskeletal injury and orthopedic surgery recovery, nothing works proactively like Game Ready. Compared to traditional RICE applications, the Game Ready System offers more therapeutic benefits. That means improved outcomes for you.
View more about the Game Ready Cold Compression system and how our sports therapists can help your hip, knee and ankle injuries.